One last addition to the bottles of this project is the cut crystal glass potion bottles which holds expensive potions on most FRP universes. 
These glasses mostly produced as tea glasses, whiskey bottles etc. 
I created the material in Substance Designer as fully procedural, tileable and in 4k resolution. I used circular splatter node often and created checker tiled textures over it.
I created one another bottle shape, UVd in Modo and painted the texture with Substance Painter. I created some roughness and opacity changes through height information using new anchor technology and finally exported the textures.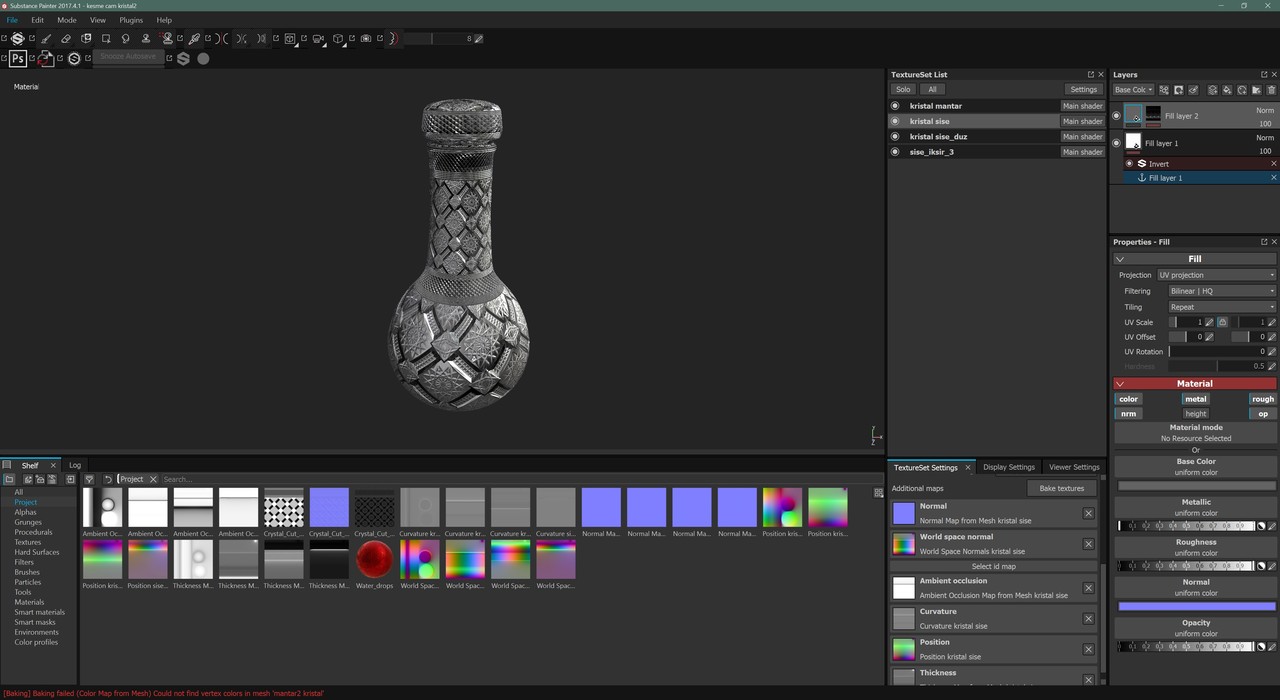 Using textures on Octane Override materials in Modo, I created the dispersion effects and overal displacement and opacity controls. After providing acceptible results I get the following renders. 
Because of these are just test renders, I hold the sampling level low to save time. Sorry for the grainy results. 
Hope you like it. Good bye!